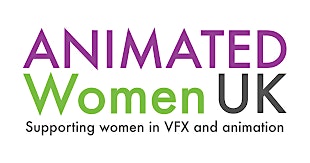 Men apply for a job when they meet only 60% of the qualifications, but women apply only if they meet 100% of them. The Confidence Gap is due to a noxious stew of perfectionism, risk aversion, fear of failure and over thinking.
 Create a confident career vision and plan to make it happen.
South West AWUK have teamed up with Lisa Westbury, a highly experienced Bristol based Career and Leadership coach to offer this evening dedicated to building your career confidence. 
Join us for this interactive workshop where you will learn techniques for building your confidence, and gain insights, ideas and feedback from your colleagues and peers. You will come away with a clearer sense of career direction, the strengths and skills you want to use, and what will motivate you to move forwards.
 The session is suitable for women at all levels – from those just entering the industry through to those in leadership roles. 
 Free to AWUK members (membership is £30 for the whole year which will give you access to our future events) 
Non members are welcome at a small charge of £10 (payable on the door). 
Spaces are limited and it's sure to be a very popular event so simply click on the link to reserve your space. 
Informal networking drinks will follow in the Arnolfini bar. 
More about your workshop leader- Lisa Westbury is a professional career and leadership coach, facilitator and trainer  - on a mission to help other women make a difference and reach their full potential at work.  Her workshops include coaching and peer learning techniques which help women to creatively explore their ambitions, develop their own thinking and meaningful strategies for moving forward.
Lisa works with high potential women, leaders and career shifters in industries as diverse as the media, charity, creative and professional sectors. She is a Professional Credentialled Coach with the International Coaching Federation, and is also Certified as an Organisational Relationship Systems Coach – which basically means she can help teams to collaborate more effectively together. In addition to workshops she offers1:1 coaching, leadership and unconscious bias training and team coaching.
Lisa lives in Bristol where she enjoys discovering this vibrant and diverse city together with her two daughters.